Published: May 2015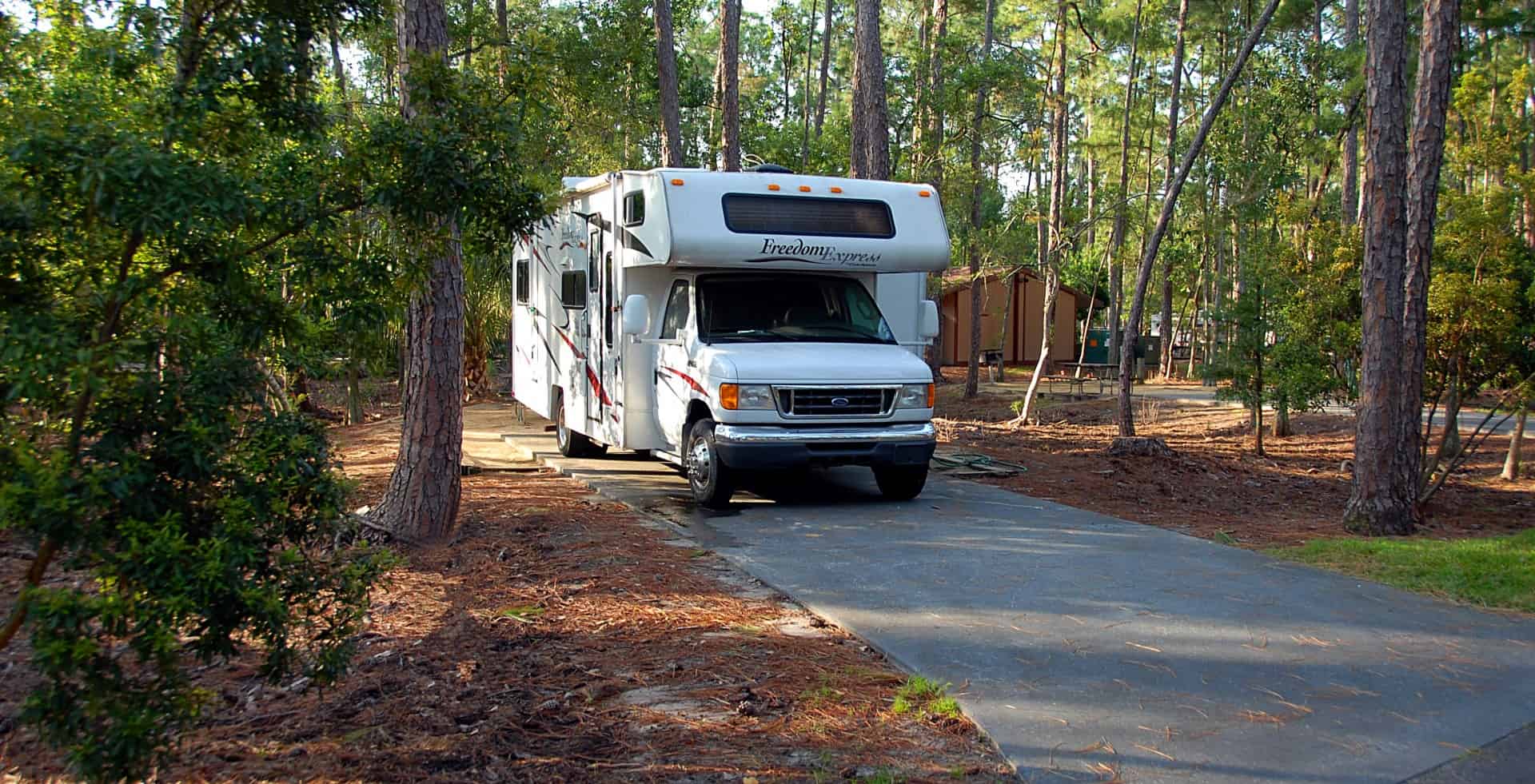 Staying Green While RV'ing
It Is Easy Being Green
Going green seems to be all the rage these days.
With green products, green vehicles, green energy, it seems like the whole world is on a "Go Green" kick. Although it may seem like a trend, this is one trend that has staying power and does a whole world of good for the environment. People are going green these days for multiple reasons. Whether it's to conserve energy and cut down on bills or to help the environment by reducing your carbon footprint, whatever your reason may be, know that you are making a great step to encompassing green choices in your everyday life.
Going green doesn't just have to stop at home. You can also stay green while you are camping as well. We've put together some ideas on how you can go "green camping" and make environmentally friendly choices while you're enjoying all mother nature has to offer.
Ditch the Disposables. Yes, we all know disposable cups and plates are convenient but this sort of convenience wreaks havoc on the environment. They sit in landfills (if they make it there) for years without ever going away. Just piling up, all because we don't want to do the dishes. Instead of using disposable dishes, bring along some unbreakable, washable dishes and silverware. Use biodegradable soap as well to wash them with.

Use Non-Toxic Bug Spray and Sunscreen. You'd be surprised at the things we don't think twice about before putting it on our body. Nothing is worse than being eaten alive by a swarm of hungry mosquitoes and being blistered by the sun, but before you go slathering your body with the toughest chemicals out there, try something natural first. These strong chemicals are toxic to the environment. They end up in the air, in the water, and sometimes in the bellies of our animal friends. There are plenty of alternative natural options out there and you can even make some of them yourself!

Solar Power Is Your Friend. Just because you drive a 35ft motorhome doesn't mean you can't be green. Harnessing the power of the sun is one of the greatest things we can do for our environment. So try swapping out traditional battery powered electronics for some solar powered ones. Add solar panels to your RV, try solar powered lamps, and even solar powered showers! There are a lot of ways you can use solar energy. Not only is it environmentally friendly, but it will end up saving you a lot of money in the long run.

Refillable Water Bottles. Plastic and the environment do not mix well together. Plastic makes up about 10% of the trash we throw away and has been estimated that there are enough plastic water bottles to circle the earth four times. So instead of packing cases of plastic water bottles, try to only bring refillable water bottles and a couple of water jugs that can be refilled if needed. Also make sure everything makes it into the proper waste receptacles while you're at the camp site.

Keep Your RV Tuned. By keeping up on the maintenance with your RV you can reduce emissions and conserve energy. Not only will this help with pollution but also will keep your RV in tip top shape.

Recycle. Try to recycle everything and anything you can while you're at the campsite. If you do have waste you need to throw away, make sure you are checking whether or not it is recyclable. This greatly reduces the amount of garbage that ends up finding its way into the wild. Also make sure you keep your trash in a place where wildlife can't get to it. The wildlife around the campsites are usually accustomed to humans and know that wherever humans are there will be food. So make sure you aren't accidentally feeding your furry friends your garbage.
Hopefully this information will help you get a jumpstart on ways you can camp green. You can even use this information in your everyday life to help maintain a green lifestyle. The less negative impact we can leave on the environment, the better off we will all be. Go ahead and get started now by having your RV tuned before you take it on a long trip somewhere. Camper's Choice RV has a state of the art service center and can help you with any RV service or Repair. Check online for service specials and even get a free estimate on solar panel installation!
Back to Articles