Published: February 2015
Best Podcasts for Roadtrips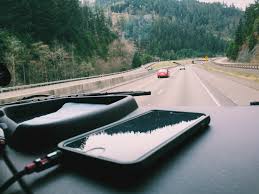 Relax and Listen
We all know that complete silence is not always the preferred method of traveling. Not only can a little noise help save you from noisy kids or the constant humming of the highway, but it is also a great way to stay awake!
If you are tired of the radio and don't want to listen to books on tape, maybe you should give Podcasting a try. More and more podcasts are available on the web and iTunes every day, with all kinds of subjects covered. If you have an AUX input or Bluetooth, you can simply plug in your phone or iPod and listen to crystal clear podcasts whenever you want. Here are the best podcasts available on iTunes today according to us!
STRANGERS
Strangers is an amazing podcast that is all about the interactions we have with people and how they can affect our life. Produced by Peabody award-winning Lea Thau, Strangers gives an amazing look at some really amazing personal stories.
Thau produces about 1 or 2 podcasts a month, but when they come out, boy are they fun to listen to. The thing about Strangers is that the stories can sometimes stick with you for weeks at a time, making you really think about how awesome, amazing or sad life can be sometimes.
Some examples of stories are:
Meet the Moonies - This was about a couple who was part of the Mooney Church. Hear their amazing story about the church and how they fell in love and are staying together.
Life - This story is about a man who was put in prison for a crime he didn't commit, for 20 years.
It is these stories and more that makes Strangers an amazing podcast to listen to. Some stories are for adults only, so make sure you approve the story before listening with kids in the car.
---
ROADTREKING - RV
If you are into listening about the RV lifestyle and camping tips, then Roadtreking: The RV Podcast is for you! Produced by award-winning journalist Mike Wendland, you will hear stories of travel from across the country, while also getting great tips and discovering destinations along the way.
Wendland puts a lot into each episode, and you definitely won't feel like you were shorted with content. Each episode is around an hour long and there are new episodes that come out every week!
For a great, family friendly podcast, give Roadtreking a shot!
---
SERIAL
One of the most talked about podcasts in 2014 was the smash hit Serial.
This podcast was produced by Sarah Koenig, and it follows the story of Adnan Syed who was convicted of killing his girlfriend, Hae Min Lee, in 1999. Syed was convicted and was put in prison shortly after his trial. The only problem is Syed says he didn't do it. He has been in jail for more than 15 years now. The podcast is meant to be listened to from the very beginning, so start with episode one and work your way up to the finale, which is episode 12.
The podcast will take you through Koenig's winding road to find the truth. She does several interviews, shares research and lets you know her entire process throughout each episode. If you want to have a very intriguing listen and debate with your significant other or friends, Serial is perfect.
---
STUFF YOU SHOULD KNOW
Stuff you Should Know is a podcast from howstuffworks.com and is an amazing podcast about just what it sounds like, Stuff You Should Know!
With topics such as "Why do left handed people exist" to "How Ice Cream Works", Stuff You Should know is a great podcast to pop on in the car or motorhome and let the knowledge flow!
---
CAMPER'S CHOICE RV
We hope these podcasts will help you get through the long road trips this year.
If you need any audio or stereo equipment to listen to your podcasts, let Camper's Choice RV help! We offer great audio parts in our parts store that are sure to make listening to anything very pleasurable. Give us a call or stop in today!
Back to Articles