Published: June 2015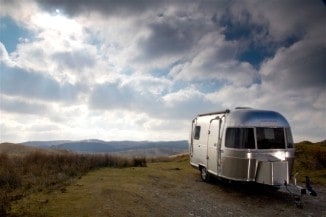 Top 5 Travel Blogs to Follow
With summertime comes the RV travel season.
For those of us who like to take a nice long summer trip somewhere, we know the long rides to our destination can be a bit boring at times.
If you're the passenger and need something to keep you entertained on your trip, why not read of few RV travel blogs along the way. With so many people on the internet these days, a lot of RVers have started writing blogs to document their travels and share their helpful time saving tips with the whole world. There are tons of travel blogs on the internet but we have come across a few that have made our top 5 list of travel blogs to follow.
---
SHORE LOOKS NICE
This blog documents the story of The Hannahs, an adventure seeking couple who decided to pack up the corporate lifestyle to travel across the country as full time RVers. Follow the Hannah's and their adorable pomeranian companions on the biggest adventure of their lives. Their blog contains helpful tips, basic RV knowledge, and their adventures across the country. If you want to see some really great photos and get inspired to take on the full time RV life, then this is the blog to read. We highly recommend watching their inspiring video about the Hannah's early beginnings with full time RVing.
---
FAB GRANDMA
Follow Karen, a 62 years young former full time RVer and her husband on their lifetime journey. Karen and her husband have lived in an RV for 13 years and have traveled across the country working at campgrounds and resorts for a living. The blog is written with the interests of seniors in mind and contains topics relating to travel, age related health issues, craft ideas, local events, antiquing and gluten free recipes. The blog contains a wide variety of topics and is sure to keep you entertained along the way!
---
THE GYPSY JOURNAL
Join Nick and Terry on their amazing adventure across the country in their Winnebago Ultimate Advantage. The two full time RVers produce a periodical called the Gypsy Journal as they travel using a desktop computer and a printer at their two custom work stations they installed in their RV. Nick handles most of the writing and Terry writes for the recipe column in the paper. When the articles are ready to be printed they use a newspaper production plant that is close to wherever they may be at the time and mail the paper out to their subscribers six times a year! The Gypsy Journal is their business and how they make money on the road. The dynamic team certainly is original with their printed journals, making them a top runner of our favorite travel blogs.
---
THE SCENIC ROUTE
This blog documents a couple's journey from selling everything thing they had, to leaving their corporate jobs to become full time Rvers. Both couples had worked at their corporate job for over 20 years with a week or two vacation a year, leaving the couple wanting more out of life. In June of 2014 the couple sold their home and bought a big truck and an Airstream trailer. Ever since then they have been living the nomadic lifestyle traveling across the country and writing about their adventures. Check out some of their beautiful photos taken from all across the country and read the couple's camping reviews and brewery pit stops made along the way. Kate has also recently published a book called The Happy Camper. If you want to read more about what led Kate to full time RVing, you can purchase her book on Amazon.com!
---
MOBILE KODGERS
After winning financial freedom over 30 years ago, Randy decided to wander the country reading, writing, engaging those who interested him and reporting his travels in his blog. Randy wants his readers to consider a "hero's journey" for their life, by waking up their creativity, responding to their fascinations and sharing their adventures. Experience the country and life through Randy's eyes. His blog has a poetic undertone and contains lots of pictures to create a visual story of his travels.
Blogs are great reading as everyone has a different interpretation of the things they see and experience. You will find a great variety in these 5 blogs and they will be sure to keep you entertained on your long road trips. You might even learn a thing or two and have a recipe to share with your camping friends!
---
CAMPER'S CHOICE RV
If you find yourself traveling through Washington State and are in need of a part or service, Camper's Choice RV has an online parts store and a state-of-the-art service facility to get you back on the road in no time. Check out our parts and service page for specials or to contact our service department.
Back to Articles